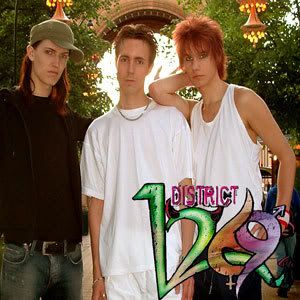 District 1269
(Yonaz Grauholtz + Chris Jersey), the band from Malmö, are recording their first official single at Malmö's Wonderland Studio since April 2006. The recording concerns a single including two songs: "Summertown" and the oldie "As Happy as Me" (composed by Yonaz in 2000). They are summer songs and the single is released today, July 1st 2006. To enhance the summer feelings, the producer Krister Larsson had an idea about using the singer
Helena Josefsson
for backing vocals on Summertown, and so they have done. But Yonaz and Chris happiness soon turned into sadness and sorrow, since Krister wanted to record dance, while they wanted to make more rock influenced music. They simply didn't get along with their ideas, and according to
District 1269
, many verbal fights have occurred in the studio.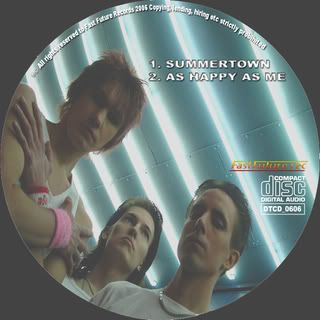 The recordings were made in two very intense months. Some days they worked 14 hours in a row. The record company, Fast Future Records, actually liked Yonaz voice, so they have let him make the vocals on Summertown and parts of As Happy as Me. In May, Yonaz, Chris and another guy called Nikk Raven who had joined the band went photo shooting in Copenhagen for the CD cover. You can buy the single in the
Wonderland Studio
official site.
"Summertown" (featuring Helena) is a great piece of work. I'm not crazy about the lead singer's voice (think Per Gessle with a cold), but the music's pretty good. And Helena adds some lovely ethereal multi-tracked vocals.