Last week Helena Josefsson celebrated her 28th birthday in the Aerosol Grey Machine Studio, recording her first solo album. According to an interview in TDR by T. Evensson, Per Gessle thinks the new album will be a hit.

Other Swedish acts ready to break onto the international stage?
Helena's new solo album will kick a##!!!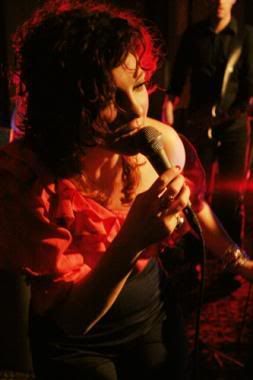 After reading the messages from the fans in my guestbook, it became an even better birthday!!! Thank you Sara, Emma, Maja, Stina, Johan, Dom, Elin och David!!! I have such a bad memory when it comes to birthdays, do I really deserve this? Moved :o)! BIIIIIGHUUUUG !!!
It was really fine, I was in the studio and I had made some food and a cake for everyone! :oD Have a wonderful day!