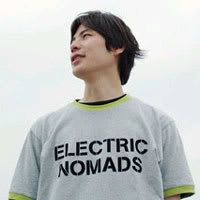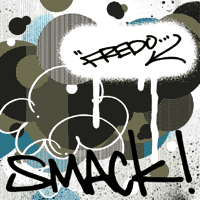 Fredo
is the solo project by Mitsunori Matsuno from Tokyo. He's the resident DJ and the organizer of one of the highly popular party in Tokyo "Freaky!" at Shinjuku Oto. He made a successful debut with the limited first single "Square" in October 2003 and the song from this single titled "Fantastic Festa!" made waves in the clubs across Japan.
Fredo makes dance music with a mixture sound of house, breakbeats, hiphop, rock, electro-disco and so on. His music is also pop, catchy and melodious, and can be accepted also by indie-pop/rock fans. The first full length album, Smack which was produced by Tatsuki Hasimoto (Strauss) is out in June 2005. According to himself, listening to the debut album means that you will experience the cutting-edge sound of the daily pop / club culture in Tokyo. This album features Bastian (Dutch track maker/producer) and
Helena Josefsson
(Swedish singer from Sandy Mouche). Helena sings in the song
Teenage Monster
.