According to TDR, CDON lists a Brainpool greatest hits album due out on June 1. The album, titled "We Aimed To Please," contains various unrelased songs and single b-sides as well as a bonus DVD. The band's website has not yet been updated to contain information on the new release. Christoffer Lundquist's record company Junk Musik, which releases singles only in digital format over the Internet, has released a "lost" Brainpool single last Tuesday, on May 17. The song was recorded while Janne Kask was still the band's lead singer. He left the band in August of 1997.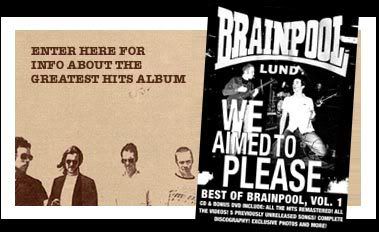 Tonight, 21-01, Brainpool and former singer Janne Kask will play their favorite records at Pet Sounds, Skånegatan, Stockholm.
Please join us this evening! We will be celebrating Brainpool's forthcoming greatest hits album, "
We Aim to Please
", talk about old times, listen to great songs and shout at the bartender.

Anders Mildner

We have more news from "Junk Musik" site.

Jens Jansson and David Birde, two of the members of Brainpool, has been playing with Bo Sundström in some gigs of his Scandinavian Tour. Another "junkie", Magnus Börjeson, has also been with them. Bo Sundström's album was recorded at Aerosol Grey Machine Studio and produced by Christoffer Lundquist.

David Birde and Magnus Börjeson are working in a new project by their band Metro Jets.

LJdM
Bo Sundström will be on Tour this year to promote his debut album. David Birde, Jens Jansson and Magnus Börjeson (from Junk Musik) will be in many of the gigs: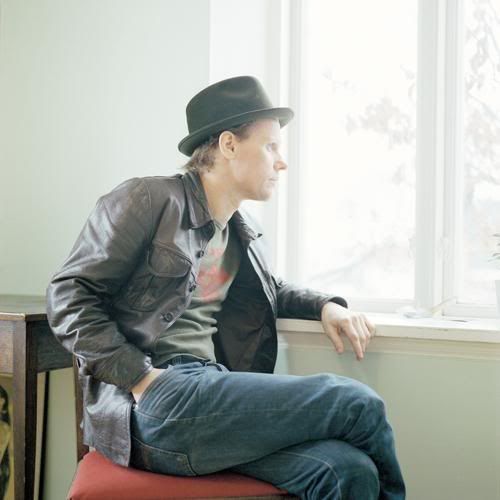 25.4 Helsingfors, Tavastia
26.4 Stockholm, Nalen
29.4 Västerås, Prisma
30.4 Göteborg, Storan
05.5 Köpenhamn, Vega
06.5 Helsingborg, The Tivoli
07.5 Malmö, KB
11.5 Oslo, Rockefeller
13.5 Uppsala, Katalin
10.7 Gotland, Stenkyrka Mejeri
11.7 Borlänge, Borlängefesten
15.7 Västervik, Västerviksfestvial
21.7 Jakobsstad, After Eight
22.7 Stockholm, Stockholm Jazz
24.7 Pori, PoriJazz (Finland)
07.8 Göteborg, Göteborgskalaset
20.8 Malmö, Malmöfestivalen
11/11 Stockholm, Mondo
After several articles
like this one
in Swedish newspapers, it seemed like artist
Bo Sundström
was up for a hard time this weekend.
Bo Sundström's new record "Skåne" includes a song about Denmark, which the danish people don't like. At all. At least that was what the press said. The media reported that Bo Sundström was going to face an angry crowd when he played in Copenhagen, that people had made threats about "kicking his teeth in" if he showed up at the concert.
But when the band (which includes Magnus Börjeson & David Birde from
Metro Jets
and Jens Jansson from
Brainpool
) arrived in Denmark, the audience was … lovely.
It was a great gig. Everybody was really nice and there was absolutely no anger, says Magnus.
"Skåne" was recorded in 2004 at the
AGM
, not that far from Denmark.



After releasing their single
"Lady Gwendoline"
here on Junk, Metro Jets (David Birde + Magnus Börjeson) are now working on the score to Magnus Gertten's och Stefan Berg's new movie. It is about Malmö in 1965 - a time when pop music was in full bloom and The Rolling Stones made a spectacular visit.



Anders Mildner