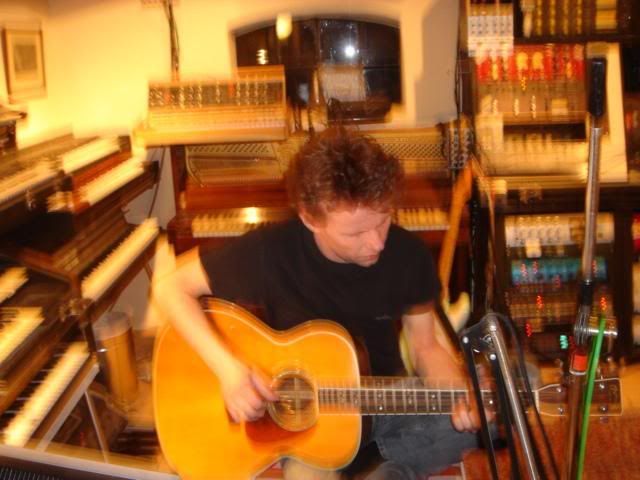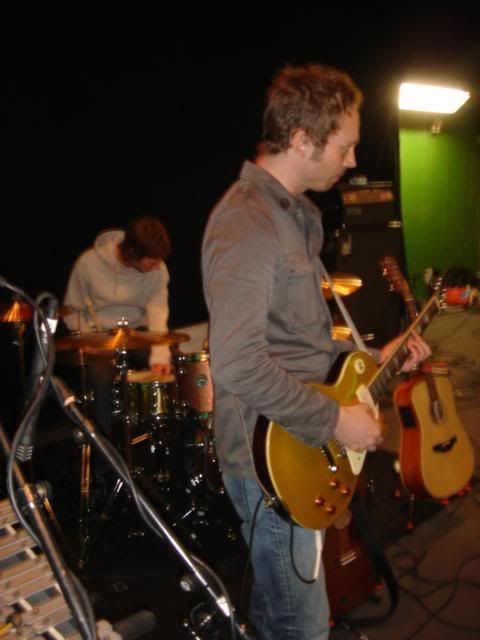 While Gessle is touring with Gyllene Tider around Sweden, the producer Christoffer Lundquist is not having holidays. He has been working in Brainpools new rock opera and producing the new album of Bo Sundström.
Bo Sigvard Sundström (a.k.a. Bo Kasper), was born on 16 october 1961 in Piteå, Sweden. Singer and songwriter, he grew up in Enskede, outside Stockholm. He was a member of the Bo Kaspers Orkester and now he has begun his solo career. He is recording his first solo album, Skåne, at the Aerosol Grey Machine Studio with Christoffer Lundquist, Jens Jansson and David Birde. You can visit
Bo Sundström's Official Website
Brainpool are rehearsing for the upcoming premiere of their opera, August 19th, 2004, in Malmö.
And suddenly, we were about to perform our rock opera together with a symphonic orchestra on Malmö festival's main stage! So there was a radical change from one day to another. So we decided to go ahead with it, without really having a clue how we were going to do it, or what it should look and sound like. As often is the case, we first decided to do it, then set about doing it. Just imagine what it'll be like, everyone so polite and quiet and Jens Jansson behind his monstrous drum set, going BOOM! The sound of bursting heart strings! On some tracks it would be good to have the orchestra, but not on every one. One wouldn't want them imitating our riffs, that would sound awful. It's better if they just enforce some of the more sensitive parts.

The discussions first started back when we were recording and touring. It started off as a musical idea, primarily but we soon realized we had to fill it with some lyrical content. And the most natural option seemed to be to comment on contemporary society and all its flaws. We want to take a stand, which is quite narcissistic really since "Junk" won't stop anyone from buying anything. But it still feels pretty good to speak one's mind!


David Birde -
Junk Musik
In the orchestra rehearsals, they asked us how noisy we would be when we were taking photos, and when we assured them it would only produce a "click", they said that "no, that was bound to disturb the Russian conductor"! We mainly want the orchestra because it improves our image! Because it's cool to use them as extras!