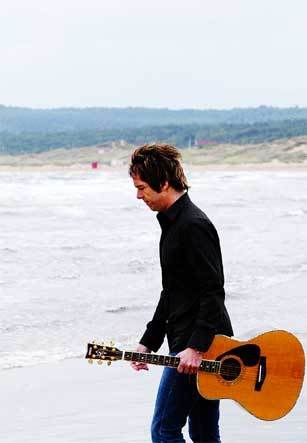 Per Gessle
turns 45 today. And 2003 has been a great, special, amazing year for him. TDR remembers other special moments in Per's life.
January 12, 1959 Per is born.
1978 First record ever - The "Billy" EP.
1979 Gyllene Tider's first single on EMI - "Flickorna på TV2".
1979 First #1 on the Swedish charts - "Flickorna på TV2".
1983 Per's first solo album, "Per Gessle" is released.
1986 Roxette is born, first single "Neverending Love" is released.
March 28, 1989 "The Look" goes #1 on Billboard and breaks Roxette worldwide.
1993 Roxette plays MTV Unplugged at Cirkus in Stockholm.
August 21, 1993 Per marries Åsa.
1996 Gyllene Tider reunites for Scandinavia's biggest tour ever.
1997 Per's first solo album in English, "The World According To…" is released.
August 5, 1997 Per and Åsa's son, Screamin' Lord G (Gabriel) is born.
June 16, 2003 Per releases "Mazarin" and creates a mass hysteria in Sweden.
2004 Gyllene Tider turns 25 years, a new album and a tour is in the pipeline.

The year of 2003 was a huge success for Per Gessle. The hit single "
Här kommer alla känslorna (på en och samma gång)
" was the most played song on Swedish radio stations, both on SR (Sveriges Radio) and commercial stations, during 2003. It's the first time since Music Control started this list in 1996 that a Swedish artist is #1 on that year list. At second place came Robbie Williams with his song "Feel", and at #3 Blue and Elton John's hit song "Sorry Seems To Be the Hardest Word". All in all four Swedish songs were on the top ten.
According to Expressen, after having spent Christmas with his family in Halmstad, Per Gessle says it's now time for him to work on the new
Gyllene Tider
record that will be released to coincide with this summer's upcoming 25th Anniversary tour. The article claims that the comeback was planned – or at least considered – as early as 1996, during Återtåget. The tour will start in July, local venues are being booked now, and the only worries are that they might not sound good or that it will rain.
My receding hairline tells me taht I have reached middle age. I thought this was something that only happened to one's father. It's important so that the tour with Gyllene Tider isn't only a retro thing, even if we will be playing the old hits. How far along the process is? I won't comment it. Then you won't have anything to write about the next time.