According to T. Evensson, from The Daily Roxette, a new solo album by Per Gessle, "
Mazarin
," will be released on June 16. Mazarin means a cupcake: short crust pastry filled with almond-flavored marzipan and covered with frosting.
The album is in Swedish and contains 14 tracks. A single, "Här kommer alla känslorna (På en och samma gång)" (Here come all the feelings [all at once]), is to precede the album, with a radio date of May 19.
As we say in March, the album was recorded in Christoffer Lundquist's studio - The Aerosol Grey Machine - with Per Gessle, Christoffer Lundquist and Clarence Öfwerman. Magnus Börjeson (from Beagle and Favorita) helped in the studio. and Helena Josefsson from Sandy Mouche features as background singer.
Lately Per has had a partiality to write in Swedish, and since the pile of songs grew a Swedish album came to mind. So when the year was at its darkest and coldest, an album that breathes – from the first tone to the last – Swedish summer, came alive.
The sleeve and the poster photos are taken by Dutch photographer Anton Corbijn who has worked with U2, Depeche Mode and Roxette. A special limited edition of the album will include a DVD: "En Mazarin blir till" (The Making of a Mazarin), a 32-minute long behind-the-scenes "documentary" filmed and edited by Per and his friends.
According to Aftonbladet, Marie Fredriksson has recorded a song for the album, where she sings both chorus and backing vocals. The song is "På promenad genom staden" (Strolling through the town) and is about Per's hometown, Halmstad. This is the first full song Marie records after she was operated due to a tumor last September, and it was recorded in Stockholm three weeks ago under complete secrecy. Per talks about it. By the way, The ballad hits by Roxette were released in the United States last April, but it seems EMI America won't promote the album at all.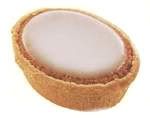 It' s incredibly cool that Marie wanted to sing on a song for the album. She has gone through a bad time, but she is back, and it feels fantastic. Marie sings parts and backgrounds, but it's a full song, not like 'Opportunity Nox'.One of the album's advantages is that nothing sounds like this. While one of its disadvantages is that nothing sounds this…"
My favourite Beatles song ever?: 'Dear Prudence' followed by 'Cry Baby Cry.' I listen to quite a lot of things: Norah Jones, John Coltrane, REM, Bob Hund and Tom Petty of course. There is one artist that is very successful with her debut album: Norah Jones. It's a great album, one of the best I have heard for a very long time. Her style is very much what I listen to at home. I always like these sort of classical singer/songwriter type of artist. Norah Jones is someone I can recommend
I met Per Gessle through Christoffer Lundquist. I helped out with computer stuff on Mazarin. I still don't know if my job is bass player or Mac-tech-support. Working with Per is brilliant! He's a great guy. He has his roots in 60s and 70s pop music and so do I. We have a lot of common ground there. I heard Roxette's "Neverending Love" on the radio when it came out in 1986. I thought it sounded very "non-Swedish" and I liked that. I'm a Beatles fan of course. Who isn't? But I was a teenager in the early 80s so I'm really enjoying a lot of the newer Electronic and Semi-Electronic music. M83, Loney Dear, MGMT & Røyksopp comes to mind right now.


We sent a demo of our band Sandy Mouche to Christoffer Lundquist. He was about to produce Gessle album and they needed a back singer. Gessle has a very specific and rhythmic way to sing. It's strange because Marie Fredriksson was my idol when I was just a girl. I have listened to most of her solo albums.