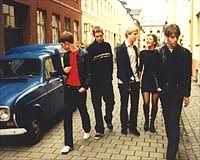 Plastic soul
, the indie band of Lund with Helena Josefsson - singer-, Johan Duncanson - guitar-, Fredrick Whitling - leadguitar and keyboards -, Olof Martinsson - bass - and Per Blomgren - drums - has had a good year in Malmö.
On 21th January 2000, they played again at
Klubb Indigo
, the Friday club in Blekingska Nationen (Province of Blekinge student community in Lund). This time, they played with the band Eskobar.
This year 2000, Malmö was named the Swedish Pop City of the Year and Plastic Soul was called to play at the Popstad Festival. They played in the "Demoscenen" of Kulturbolaget (KB), Malmö, last 5th February 2000, with Colubrids and Amir. In the festival also played at the "Stora scenen" (Amiralen and Radio P3) groups as Brainpool, The Ark, Wilmer X, The Wannadies, Timbuktu or Prominent.
Finally, Plastic Soul have got a contract to release their debut album with the label Stockhouse.
Love poems
(2000), is their single, and can be heard at Radio P3.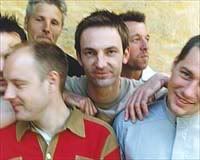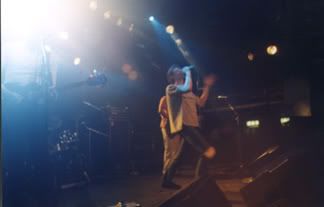 Today we want to review one of the local bands that have played this month in Malmö Popstad 2000 (February 3-5), on "demoscenen", Kulturbolaget (KB), a well-known club in Malmö.
The Blimp is a band from Malmö, leaded by Danyal Taylan. They have been playing together for 2 years and a half. Their first big gigs were in Bröfestivalen 98 (June 5-6, 1998) and Malmö Festival 98 (August 14-21, 1998).

The band has been working in World Studios in Malmö with producer Johan Bejerholm.
Danyal Taylan - vocals
Jim Andersson - guitar
Jens Bjerelius - guitar
Peter Anderhagen - bass
Christer Christensson - keyboards
Frans Oddner - drums

Christoffer Kittel, from the magazine Revolver,
interviewed
Danyal and Peter on 20th February in Pelles Café in Malmö.