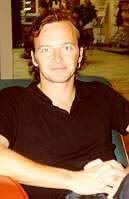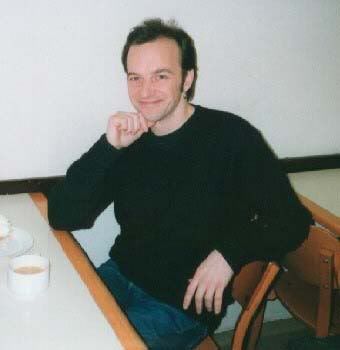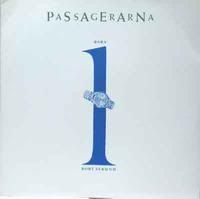 Maria Gahm and Sofia Björk, from the Swedish newspaper Passagen, interviewed Clarence Öfwerman on 10th February. He talks about his life and about music.
Clarence Öfwerman was born 22th November 1959 in Malmö. Clarence's father was jazz musician and he grew up with jazz music (like Frank Zappa) but also listening to The Beatles amongst others. His father teached Clarence how to play piano since he was 7 years old, but it was her mother who educated him when his parents divorced. Clarence went to the local Music School and learned to play piano and guitar.
In the seventies, Öfwerman began playing in the band Andromeda (pop-folk fussion) and then in Uvertyr (synphonic rock). In Uvertyr Clarence played the piano and sang. Other members included: Bengt Lundberg (guitar and vocals), Mats Reiniusson (bass), Mats Ström (vocals) and Hans Alsing (drums). Clarence met Hans' brother, Pelle Alsing, drummer in Dan Hylander's group, Raj Montana Band. Between 1979 and 1984 Clarence played keyboards in Raj Montana Band.
In 1985 Clarence began playing in Passagerarna with Mats "Myrdal" Persson, Micke Jahn, Pelle Alsing and Tommy Cassemar. He also played in tour and in studios with Ulf Lundell, Ratata and Hansson de Wolfe united. In 1986, thanks to Kjell Andersson from EMI, Clarence (keyboards and producer), Tommy Cassemar (bass), Anne-Lie Rydé (backing vocals, from Raj Montana Band), Jonas Isacsson (guitars) and Pelle Alsing (drums) began playing with Roxette. Mats Myrdal would join them in some tours. Passagerarna also recorded in 1988 the song "Never say goodbye", composed by Clarence and Per Gessle.
Clarence says that his preferences are obviously now his wife and his one-year-old daughter. He is listening to music ... and child's shoes (he laughs). Clarence's interests include music, travel and good food (Italian, Japanese, ...).